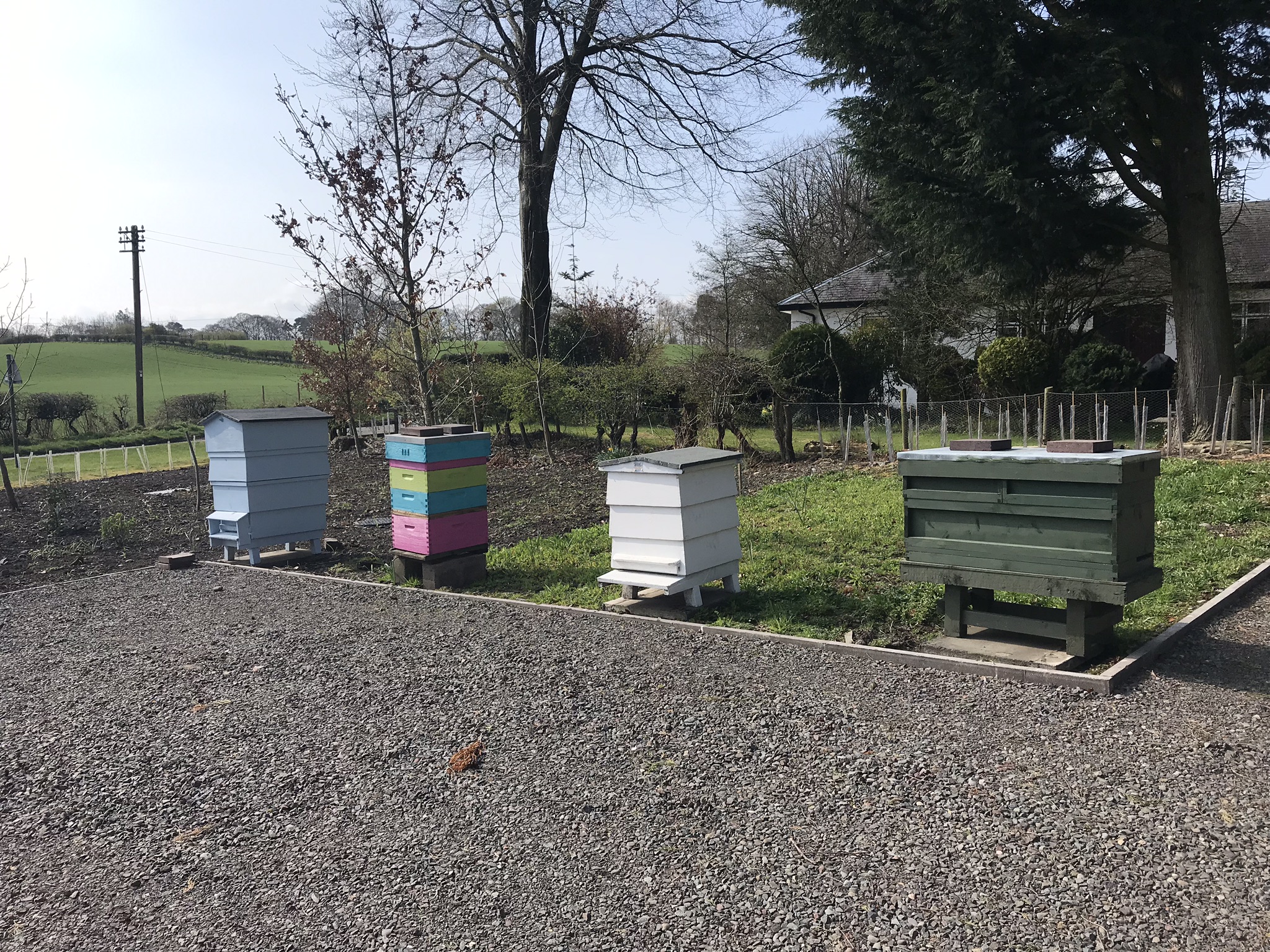 Great news!!! Our People's Project funding bid was successful. It was announced on Border TV this evening.
Thanks to all the members who voted for BeeSpace and spread the word far and wide. Also of course to those of you who took part in the filming.
Special thanks to all the BeeSpace funding team, in particular, Debbie Parke for writing the application and organising the media campaign.
We have already managed to convert a redundant building into what will be an excellent venue for beekeeping activities and the next step with this new funding success is to construct a new apiary which will have various functions.
A hive and equipment store with a screened veranda looking on to our teaching hives which will allow us to safely demonstrate hive management to schools and visitors.
Beyond that will be an area of trial beds and bee-friendly planting to demonstrate just what a difference the new Government policies of pollinator-friendly crops and verges will make.
At the end of the apiary will be an area dedicated to queen rearing and nuc production to help us to supply our beginners with colonies at subsidised prices.
Throughout the apiary, we will have fruit and other trees beneficial to our bees.